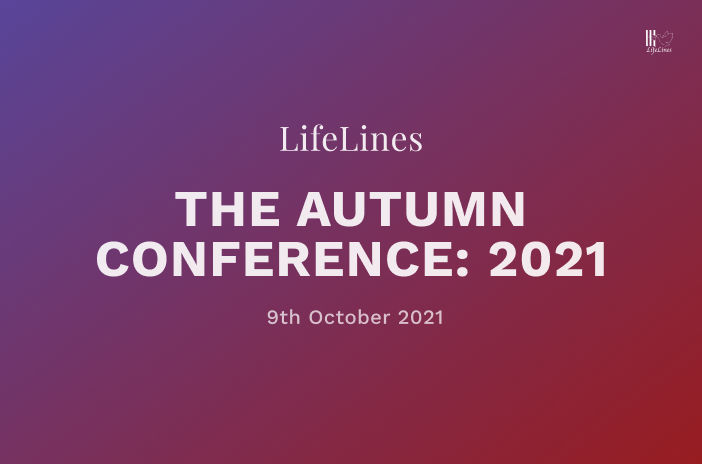 LifeLines Zoom Event Saturday 9th October
If you have not yet booked your place for the autumn conference with Nichola Glasse now is the time to do so.
Pre-registration – NB You must register for the event by 2nd October at the latest
Please email LifeLines membership secretary Nichola Glasse nichola@glasse.org.uk  who will check your membership status and confirm your booking has been received. If you are not a member, please give the name of a member who will vouch for you. You will then be emailed a link which you must click on to complete your pre-registration and receive joining details for the conference.
Attendance is free, but donations are much appreciated and details on how to do this will be sent with confirmation of your registration. 
LifeLines is honoured to welcome

 

Ray and Vi Donovan as our morning UK-based guest speakers at the autumn Zoom conference and AGM on 9th October 2021. 

 

 
Their 18 year old son Christopher was murdered in 2001. 
Years later, they would
meet the three boys, by then men, who had killed him, to ask: why? 
Criminal justice asks what laws have been broken, who broke them, and how the lawbreaker should be punished. But Ray and Vi needed different questions answered. They started to go through a restorative justice process – an alternative way of understanding crime that centred on their needs as victims, which Ray says is 'not rocket science, it's two people talking'.
Ray and Vi set up the Chris Donovan Trust, aimed at educating prisoners and young people about the impact of violent crime.  They give talks in prisons, schools, probation services and youth clubs, and take part in face-to-face meetings with gang members. 
They will share their story and their experience of restorative justice with us.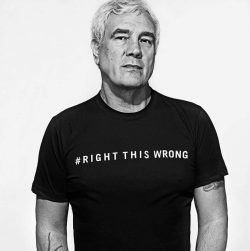 We're also

 
delighted to welcome

 

Kerry Max Cook

 

as our afternoon US-based guest speaker. Kerry first spoke at a LifeLines conference 20 years ago, and it's a pleasure to have him with us again. 
Kerry was just 20 years old when he was arrested for a murder he didn't commit and sentenced to death. Cook v. Smith County, Texas would subsequently be called one of the worst examples of police & prosecutorial misconduct in American history. 
Author John Grisham said of Kerry's bestselling memoir, Chasing Justice: "If it were fiction, no one would believe it."
His struggle for justice and accountability for himself, as well as for the victim of the crime, has so far spanned more than forty years. He has endured four capital murder trials – three of which resulted in wrongful convictions – a hung jury, two decades on Texas death row and a fight to escape execution and prison sexual predators.
All the murder convictions were ultimately thrown out by the highest appeals court in the state, the Texas Court of Criminal Appeals. It made rare findings that "police and prosecutorial misconduct has tainted this entire matter and no confidence can be placed in any of the proceedings against the appellant…"
Kerry's reinvention from troubled teenager to courageous campaigner and devoted family man (his wife Sandy and son KJ are his constant companions) is extraordinary. He continues to fight to right the legal and moral wrongs he has suffered, to campaign against the death penalty and inspire others to believe in their own resilience and ability to overcome extreme adversity.
Kerry has spoken all over the world to a huge variety of audiences. You will never forget his story.
Don't miss this opportunity to hear some brilliant speakers.
We look forward to seeing you there if you can make it.