Clive Stafford Smith O.B.E
We are delighted to have the renowned human rights lawyer as our LifeLines patron.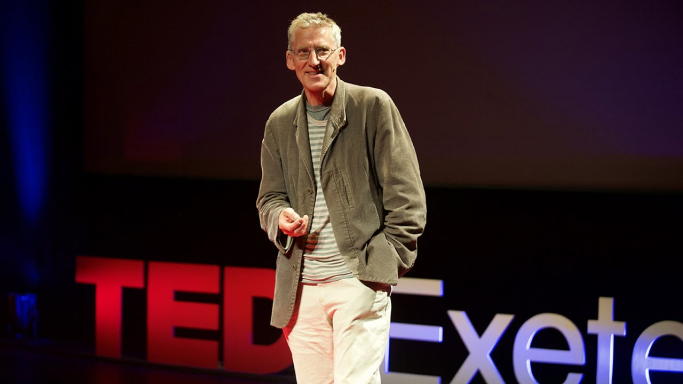 LifeLines Patron Clive Stafford Smith OBE is a distinguished human rights lawyer, campaigner and the Founder of Reprieve. He played a vital part in the beginning of LifeLines and has been a friend and supporter of the charity ever since.
Born in Cambridge, Clive studied law in the US then practised for many years in the South and set up the Louisiana Crisis Assistance Center. Only taking on the cases of those who couldn't afford a lawyer, he had an astounding record for preventing death sentences in all but 6 of 300.
Early in his career, Clive represented a young man, Edward Earl Johnson, who was facing execution in Mississippi. His fight to try to save Edward's life was filmed as Fourteen Days in May and the documentary was screened on British television in 1987.
Among those horrified and moved by it was Jan Arriens. His reaching out by letter to some of the men on the row who were featured in the film led to the founding of LifeLines, and he and Clive have been friends ever since.
On his return to Britain, Clive founded Reprieve in 1999. The charity provides free legal and investigative support to vulnerable people throughout the world: those facing execution, or victimised by abusive counter-terror policies such as rendition, torture and extrajudicial imprisonment. Reprieve also works with the media to advocate on their behalf, encouraging debate and raising awareness of human rights issues. In this, Clive is a fearless, passionate and highly effective spokesman.
Talking of which, despite being one of the busiest people imaginable, Clive has been a charismatic and inspiring guest speaker at many LifeLines conferences over the decades. We are lucky to have such a longstanding and warm connection with him. In his foreword to the LifeLines book A Crack In The Wall, Clive writes: 'I have been prouder of my association with LifeLines than any other organisation (except perhaps Reprieve!)'