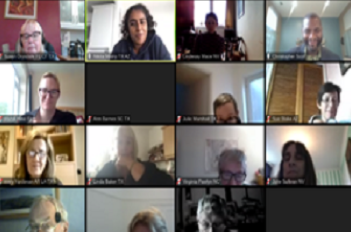 Have a chance to hear about Lifelines and how their letter writing helps comfort US prisoners on death row.
Date And Time
Sun, October 3, 2020
2:00 PM – 4:00 PM GMT
Location
Online Event, via Zoom
The LifeLines AGM will be held during the virtual conference on October 3rd, 2020 at 2pm. Further connection details and arrangements will go out in the conference booking form.
Nominations for the committee, the draft accounts, the LifeLines Annual Report and the Minutes of the AGM 2019 can all be viewed by clicking on the documents below.
A paper copy of the resolutions, nominations, Annual Report and Minutes of the 2019 AGM can be requested by sending a large self-addressed stamped envelope to Patrick Ballin, 4 Lockitt Way, Kingston near Lewes, BN7 3LG