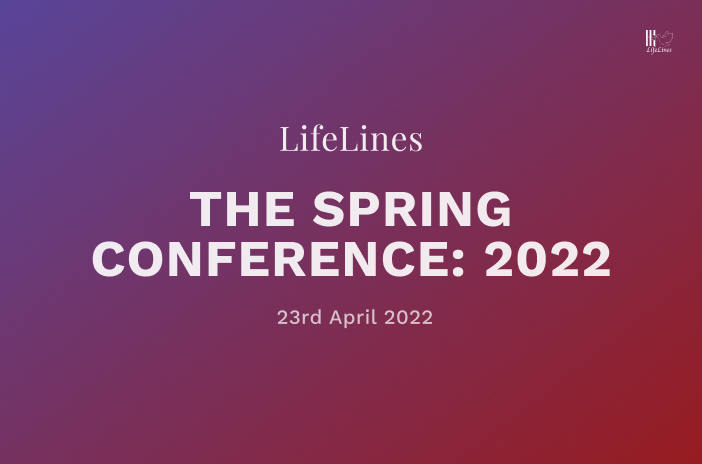 LifeLines Zoom Event Saturday 23rd April
After the success of our last virtual conference we will be returning in Spring 2022 with a virtual Lifelines Spring conference.
Our guest speakers will be announced shortly, watch this space!
Pre-registration 
NB You must register for the event 
Please email LifeLines membership secretary Nichola Glasse on nichola@glasse.org.uk, who will check your membership status and confirm your booking has been received.  If you're not a member, please give the name of a member who will vouch for you.  About a fortnight before the event, Nichola will email you a link, and you must click on that to complete your pre-registration and receive joining details for the conference.
Attendance is free, but if you'd like to give a donation towards LifeLines' work, however small, it would be greatly appreciated.  You can donate by clicking here.
Please note: the event will not be recorded by LifeLines and must not be recorded by any participants.  Recording without the consent of those taking part is illegal, and consent has not been given.  We will take legal action against anyone who records the event.