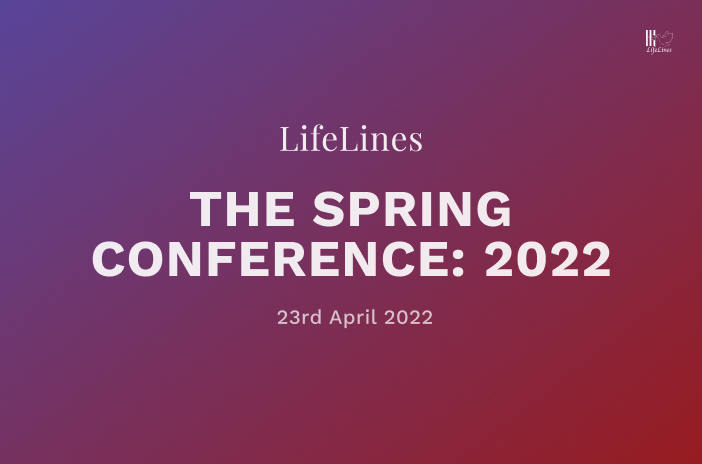 LifeLines Zoom Event Saturday 23rd April
We're delighted to welcome Abraham J. Bonowitz as guest speaker for the LifeLines Zoom event on Saturday 23rd April 2022. Details on how to register can be found below, on the LifeLines website and in the next issue of the Wing of Friendship newsletter.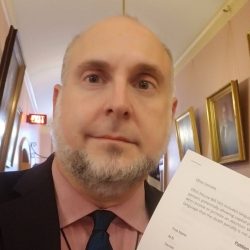 Abe, who'll be joining us from his home in Columbus, Ohio, has been a leading organiser in the death penalty abolition movement since he changed his mind on the issue in the late 1980s. He has been involved in each of the legislative repeal victories to date, starting with when he served as the Field Manager for New Jerseyans for Alternatives to the Death Penalty, which passed its bill in 2007. He then worked as the Director of Affiliate Support for the National Coalition to Abolish the Death Penalty and was directly involved in the repeal victories in New Mexico, Illinois, Connecticut, Maryland and Nebraska (since reversed via referendum).
Abe has worked with the Catholic Mobilizing Network and continues to serve on its board of advisors. He worked extensively with the Delaware Repeal Project, where legislation passed in the Senate twice before the Delaware Supreme Court threw out that state's death penalty. He helped develop and run an Oklahoma campaign to oppose a statewide referendum (SQ776) which added capital punishment to the Bill of Rights of the Oklahoma Constitution. He founded Floridians for Alternatives to the Death Penalty and has served on the boards of the National Coalition to Abolish the Death Penalty, the Journey of Hope…From Violence to Healing, and Amnesty International USA.
Abe will be sharing with us his experiences and his thoughts on the current status of and possible future developments for the US death penalty, and will be happy to answer questions after his talk. We're very grateful to him for giving us his time, so please do join us for this inspiring and thought-provoking occasion if you can!
The LifeLines Zoom event will take place on Saturday 23rd April beginning at 2pm with informal optional breakout groups for members to meet one another for 30 minutes, then an official start and welcome at 2.30pm, followed by Abe Bonowitz's talk and Q&A. The event will end at 4pm.
To pre-register for this event:
NB You must register for the event by 16th April at the latest. Please email LifeLines membership secretary Nichola Glasse on nichola@glasse.org.uk, who will check your membership status and confirm your booking has been received. If you're not a member, please give the name of a member who will vouch for you. You'll then be emailed a link which you must click on to complete your pre-registration and receive joining details for the conference.
There is no attendance fee but we do ask that you make a donation if possible. You can donate by clicking here.
Please note: the event will not be recorded by LifeLines and must not be recorded by any participants.  Recording without the consent of those taking part is illegal, and consent has not been given.  We will take legal action against anyone who records the event.